Whenever you step into a country, maybe like the UK. You will face a question in your mind, such as do I need a permit to replace my roof? This is important to any newbie in that place. If you are included as one of them, you'd better dig up some information about it, like in today's article.
All Important Things About Permit for Roof Replacement
To answer the question "do I need a permit to replace my roof?", you first need to know about two kinds of permission before replacing your roof.
Planning Permission: This addresses the approvals expected to undertake a house extension, development, or alteration. This considers regional and national legislation, including how a project may affect your neighborhood or the outlying areas.
Building Regulations: These roofing permit requirements address the development's distinct structural components, frequently tracking it via completion and construction.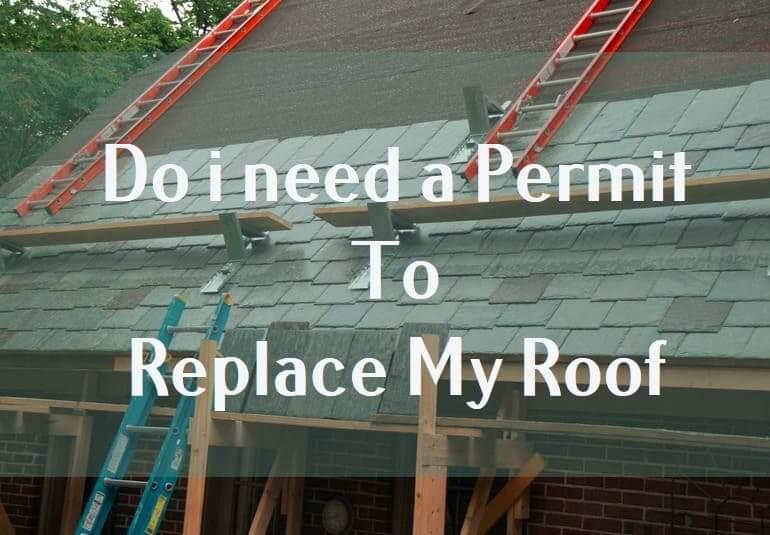 Some Factors You Need to Take a Look At
Whether you require planning permission regarding improvements to your house, it will be based on several criteria. These include where your property is located, the type of roof you possess, and the alterations you want to apply to your roof.
Planning permission or a permit for roof replacement is necessary if your house is among the following:
Whether you live in a region of exceptional natural beauty or not,
Whether you live in a protected area,
Whether your home is a historic structure or not.
While re-roofing your property, obtaining planning approval is usually not necessary. It is especially if the improvements do not violate the following restrictions and circumstances:
Changes to the current roofing design are limited to 150 mm.
The modifications are not greater than the maximum point of the roof structure.
Whether you are replacing or altering under 25% of the roof.
Planning Permission as well as Building Regulations may be required if your construction violates any of those rules or contains the following:
Whether you are installing more roof lights or not.
Whether you alter the dimensions of your roof or not
Whether you are rebuilding and switching roofing materials, such as tiles to steel roof sheets,
Whether you are putting up solar cells or not
Roof Types Which Require Permission to Change
Roofs come in various styles, such as the famous Apex type, pitched roofs, flat roofs, and even thatch roofs; these will also need to be replaced or maintained at some time, and many of these projects will require approval from the local planning authority.
Several flat roof renovations may not necessitate planning permission, yet if you intend to change the insulation or components of the roof, an authorization may be required.
Planning clearance is not necessary if a lean-to roof is reconstructed using the same resources and at the same height.
The apex roof has 2 slopes that intersect at the peak in the center. An apex roof, like a pitched one, enables simple water drainage. You will not need planning approval whenever you replace the apex roof with the same elevation and utilize the same supplies.
What Happens If You Put On Roof Without a Permit?
You may be fined whether you and your contractor do work without such permission. Under the worst scenario, you might be obliged to undo any work done without the required permission for the roofing system. In other words, you may be forced to demolish your new roofs entirely.
So, those are the answers to do I need a permit to replace my roof? Including a brief about the risk of working on a roof replacement without permission. Therefore, you can contact a licensed professional contractor for help to ensure your safety.