There are many types of roof trusses you can choose for your building. It affects your building design and also the strength of your roof. Choosing the trusses for your home improvement varies depending on how you imagine your design will be or even the size of the building itself.
Truss derives from the Old French word trousse. It means "collection of things bound together." In the Academic dictionary of Civil Engineering, a truss is a single-plane framework of an individual structural member connected at their ends to form a series of triangles to span a large distance.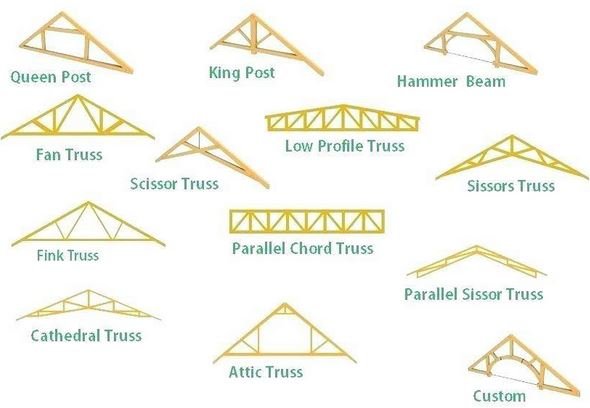 A truss is usually used for bridges, ships, and also roof structures. Without further ado, here are some roof trusses you can pick for your home.
Read also: Pre Fabricated Roof Trusses
Types of Roof Trusses
Howe Truss
American architect William Howe first introduced howe Truss. Born in Spencer, Massachusetts, on May 12, 1803, he enrolled and graduated as an engineer at Leicester Academy in Leicester, Massachusetts. In 1840 he finalized his dream projects and created Howe Truss. It was patented in 1846 under a new and improved Howe Truss design.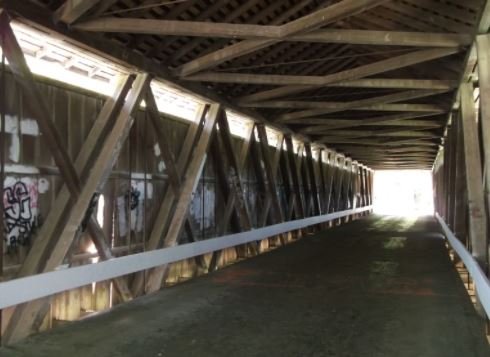 Howe Truss is versatile and very useful for many building types. It can cover anything from 6 to 30 meters wide. This type of truss is usually made from steel and wood. It is elegant and also offering a beautiful design.
Fan Truss
There are many definitions of this truss. One of them is from the Merriam-Webster dictionary, which defines a fan truss as a truss characterized by the radiating lines of the king post and appended struts or of the queen posts as well as appended struts. Although the definition may be a little confusing, it has a straightforward design.
Fan truss is made out of steel. It has a medium to wide span range of around 10 to 15 meters. Primarily, this kind of truss is used in commercial projects. But if your home needs it, you can use it nonetheless because this truss applies to most projects.
King Post Truss
If your home is categorized as a small house, this one is a good truss that you can choose. King Post Truss is a simple truss with only one central vertical post, two rafters, and a tie beam. Because of its simplicity, it will not affect much for your aesthetic design. It is usually made out of wood and used for a shed or garage.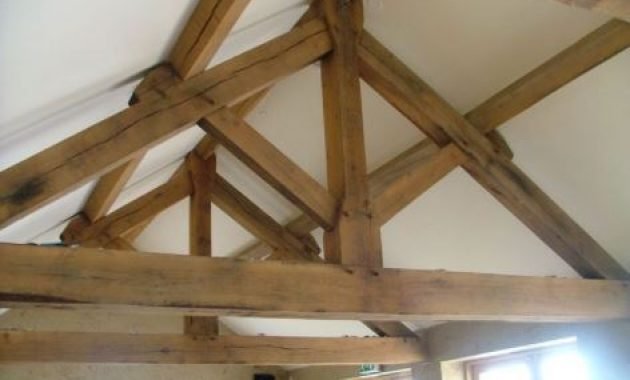 Pratt Truss
This one is one of the most popular steel roof trusses. One of the reasons is that this truss design is economical. This type of truss has some interesting features. For example, the vertical posts provide tension, and the diagonal ones bring in compression. If your home is 6 to 10 meters wide, this truss can suit you.

Queen Post Truss
Queen Post Truss is similar to King Post Truss with only a little few different features. It has two central vertical posts rather than one in King Post. Queen Post Truss is more lightweight and able to cover larger areas compared to King Post one. It covers up to 10 meters wide span. You can use This type of truss at any given time.
Scissor Roof Truss
Scissor Roof Truss: This truss, ideal for creating vaulted ceilings, is one of the many common types of roof trusses found in cathedrals. Although the design is appealing, it has inferior energy efficiency. It is also usually used for commercial and industrial buildings. But if you want more storage space in the attic, particularly with an attic truss, do not hesitate to pick this truss.
Raised Heel Roof Truss
If you are a fan of timber base roof trusses, Raised Heel Roof Truss is the most efficient one. It brings a perfect insulation room but also provides excellent structural support. This truss is also easy to build because it is installed the same way as the conventional one.
Read also: Truss Roof vs. Rafters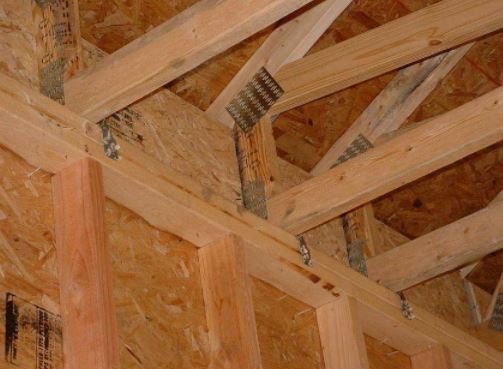 North Light Roof Truss
If your home is more than 15 meters wide, this truss can be used for you. This is one of the oldest and most economical methods for covering large buildings. North Light Roof Truss can cover up to 30 meters wide building.
This roof truss can be a good choice for durability and versatility. The design of this truss allows you to bring in more proper ventilation. Because of this, the roof will have better resistance.
Quadrangular Roof Trusses
Have you ever wondered what roof trusses are used in Madison Square Garden, New York? Or Jersey City-station of the Central Railroad of New Jersey? It is no other than Quadrangular Roof Trusses.

Quadrangular Roof Trusses is a very wide truss that can be used in an extensive building. Auditoriums and railway sheds are some of examples of this truss used in real life.
Parallel Chord Roof Truss
If you are tight on the budget, this one can fit you. It is a very sturdy truss but at a low price. The material can be adjusted depending on your desire. Just calculate the water damage resistance and thermal conductivity first to get what material matches the number.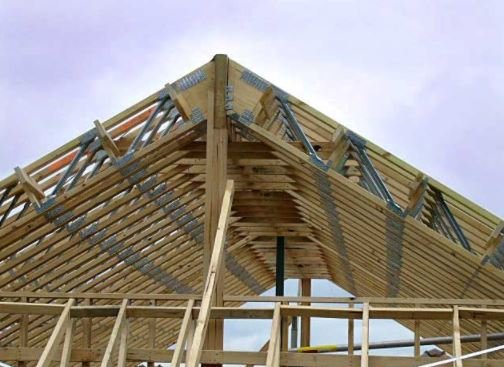 This truss might not work if you want a room in your attic. This truss requires more space in the attic to cover almost all available spaces. But remember the upside, even though the absence of empty is abysmal, the price may give you a good deal.
We have talked about trusses. There are many options for roof truss we can pick. What should be considered by us is our building's size and the budget we are willing to spend.
In the design of many trusses, the top chords and bottom chords play a crucial role in distributing the load and providing structural stability and the roof pitch is an important factor in truss design, influencing both the aesthetics and functionality of the roof.
In the spirit of improving a home, choosing one from many types of roof trusses might be an important decision. Your home can have an appealing design with the right roof truss, a sturdy structure, or even extra space in the attic.
Some trusses are more cost-effective and easier to install, which can be a significant advantage if you work with a tight budget. It's also essential to consider the long-term maintenance and durability of the trusses, as some materials and designs may require more upkeep over time.