To understand plywood vs OSB for roofing is probably very important when you are doing house renovating or remodeling. The roof can be made out of several common materials and plywood is one of them.
However, these days roofing can be made out of OSB or Oriented Strand Board. So, which one is better, the old-fashioned plywood or the OSB? Find out the answer down below.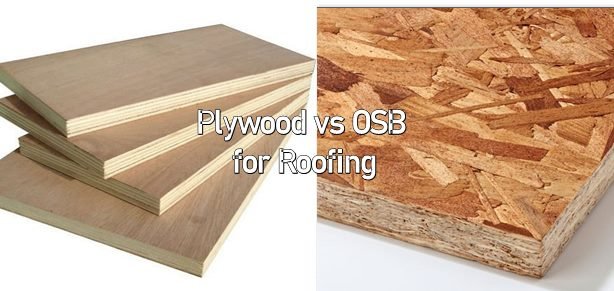 OSB vs Plywood Cost
Every comparison should start from the cost. This plywood vs OSB for roofing comparison will give you the information, too, about the overall cost between plywood and OSB. You will get the information about which one is cheaper and which one is more expensive. Here is the full information about that for you to read.
Which One is Cheaper ?
Talking about plywood or OSB for roofing, you cannot miss the information of the cost. It is generally believed that OSB is cheaper than plywood. It is true as the price of every OSB board is around $15 – $20 per sheet (4×8 sizes). For plywood, it is like $5 to $10 more expensive. Overall, in installing a whole roofing area, OSB will cost you $700 to $1,000 cheaper than plywood.
Why OSB is Cheaper?
The reason why OSB is cheaper is basically because the board is engineered. It is made out of strands of different types of wood, added by gluing and strengthening material. It can be made in larger sheets and of course it covers larger area than plywood. That is why it is way cheaper than the plywood.
OSB vs Plywood Strength
Roofing is an important part of the house. It is basically the part to provide protection from the weather. That is why roofing is all about the strength. Any material to provide roofing must be durable and sturdy. It has to be able to endure the weather, too.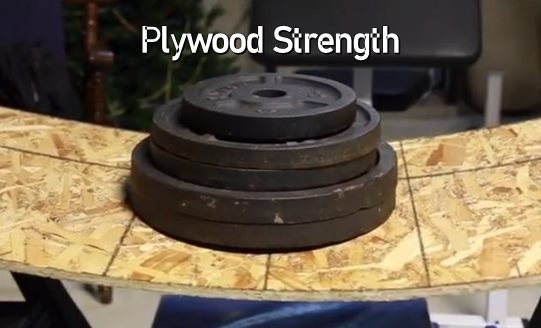 Between plywood vs OSB for roofing, which is one stronger? Find out the answer over here.
OSB for Roofing
OSB is made out of strands of wood chips and chemically engineered materials to glue them together. As the result, they are stronger and basically water proof. When they are used in roofing, OSB can retain heat and water perfectly. However, the board is lack of natural moisture inside and won't dry as quickly as plywood.
Plywood for Roofing
Overall, plywood is a little bit better for roofing. Even though the wood is porous, it is more natural and it can dry quickly. When the roofing material dries quicker, it can be used to make sure that the roof will stay firm for a longer time. This is why plywood is considered as the better option for roofing.
OSB vs Plywood Screw Holding
Screwe holding ability is a critical matter in roofing. When the roofing material cannot hold nails and screws properly, of course they cannot hold its shape very well. This is why you need to know the screw holding ability between plywood vs OSB for roofing.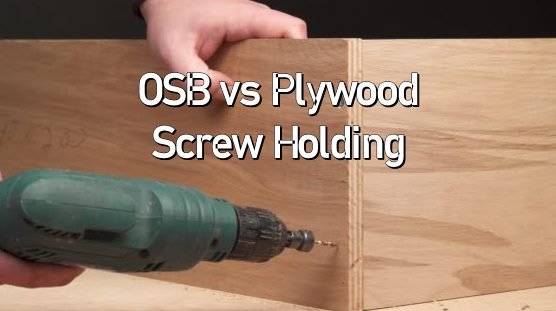 The full information will be displayed down below so that will know which one is better.
Screw Holding Ability of OSB
Both OSB and plywood have great tolerance to keep nails and screws together. OSB is engineered and they can hold screws quite well. However, when the screws are removed, it may damage the strands of wood on the OSB and makes it a bit weaker.
Screw Holding Ability of Plywood
Plywood has better performance in holding the screw. It can be used easily when you need to install and remove the screws. Plywood is also still more natural and the screws will basically stay intact on the wood, even when they get rusty. This is why plywood has better score in the screw holding ability compared to OSB.
Based on those explanations, it is clear that both plywood and OSB have their own strength and durability. Both of them are great for roofing. Plywood has better performance when it comes to overall durability.
However, OSB is a lot cheaper and more affordable to buy. At the end, it will be your consideration to choose between performance and cost. Eventually, you can decide which one to use between plywood vs OSB for roofing.