Aluminum shingles are the second most popular roofing system for residential besides standing seam metal roofs. Aluminum shingles are made with a stamping press after a 3-step procedure. During the installation, most aluminum shingles are are installed from the bottom to the top where they are first attached to the drip-edge or starter trim.
Then, they are secured with nails, built-in hems, or special clips. Here are the aluminum shingles pros and cons that can be consideration for you who are planning to have it.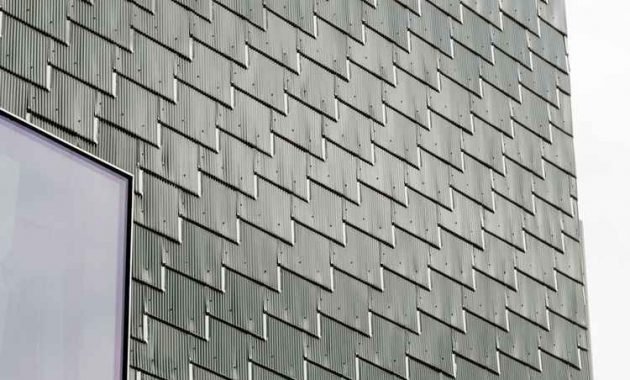 Advantages of Aluminum Shingles
Durability
Aluminum is amazingly resistant to fire, wind, and impact. It will give protection from external fire dangers to buildings. Moreover, aluminum does not rot.
Environmentally Friendly
Aluminum can be recycled so that it is able to be reused at the end of its lifespan. On the other hand, other roofing materials such as asphalt / bitumen roof contributes to a great amount of waste in landfills. Moreover, aluminum shingles have a reflective characteristic which reflect the sunlight. This is helpful in reducing a home's energy usage for cooling.
Appearance & Lightweight
The aluminum shingles have an overlapping design. So that it is able to give a more natural and staggered look. Moreover, aluminum is a lightweight material compared to other materials of roofing. So that it gives less stress to your house.
Lifespan
As it is said before, aluminum is durable. Because of its durability, aluminum shingles are able to last for a long time. There are a lot of manufacturers of aluminum shingles and metal roofs that provide a lifetime guarantee or 50-year guarantee for their roofing.
Disadvantages of Aluminum Shingles
High Initial Cost
In general, aluminum shingles and metal roofs have more expensive initial costs compared to other roofing materials, such as asphalt. However, it is possible for the homeowners to save more money by having aluminum shingles because of their durability.
Noise
Aluminum shingles siding cannot shut down the noise that comes from rain or hail. Some people can be irritated with this noise. Aluminum shingles are more likely to magnify the sound of rain hitting a metal roof. So, for you who have kids or wish to live in a quiet condition all the time, you might want to consider having this kind of shingles at your house.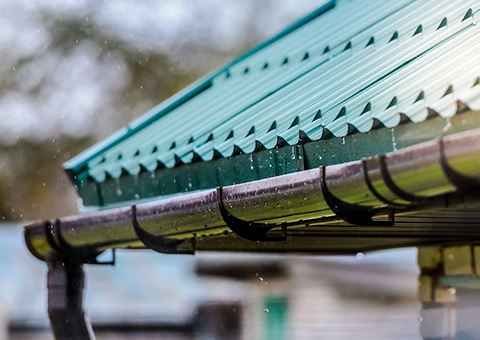 Hail
Even though aluminum has fine overall ratings of wind, fire, and impact, this material is most likely to get dented by large hails than other roofing materials.
Those are the advantages and disadvantages of aluminum shingles. If you doubt to use this kind of shingles, there are some alternatives that you can use such as composite shingles. Composites shingles are also environmentally friendly because they are made from recyclable materials.
They are able to be reused and recycled at the end of their lifespan. Or, you are able to choose architectural shingles. It is made from asphalt that has a layered design. So that architectural shingles have as great durability as aluminum shingles.