An elastomeric coating helps to add an extra protective layer to roof systems, lengthen their lifespan, promote better energy efficiency, and prevent leaks. Obviously, the recipe to its effectiveness is a proper application.
In the following, you can read about what is elastomeric roof coating, how to apply it, and other related details regarding this material.
What Is Elastomeric Roof Coating
An elastomeric paint for the roof is a coating layer material in the form of liquid. It is usually made of acrylic or silicone. The primary purpose of its application is to create a durable, extremely elastic membrane on top of the roofing surface.
The coating can be applied to an existing roof to enhance its integrity, promote its lifespan, and seal leaks. It is also applicable for new roofs to get an additional weather-resistance layer.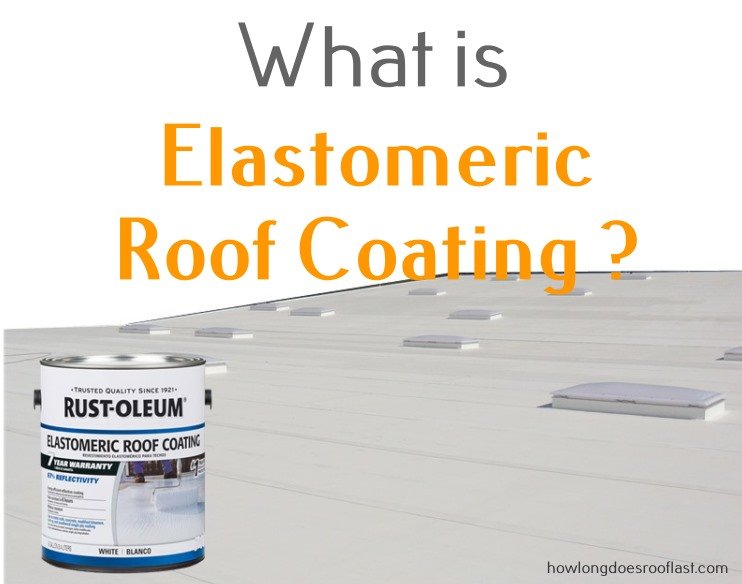 Elastomeric Roof Coating Application
Here is a simple step-by-step guide to applying an elastomeric roof coating layer:
Clean the roof surface thoroughly
It is best to prepare the roof for the application of elastomeric coating by eliminating debris. You can use a blower or broom to do so, followed by a power pressure washer to clean grime and dirt. Let the roof surface dry if you use the help of a pressure washer, which possibly takes several hours.
Repair any damage
A roof system can form crack due to wear and tear for typical or weather-related reasons. You need to repair the imperfections or damage before applying the elastomeric coatings. If not, it may not be able to form a proper seal, and the roof may not be able to create sufficient water protection.
You can use acrylic-based roof sealant to repair the damages and cracks. Follow the given instructions on the product container and let the sealant dry before continuing to apply the coating layer.
Apply the elastomeric paint
Elastomeric coating application is best to be conducted on a bright and sunny day with a warm temperature to prevent the potential moisture-related issue and achieve a better result in general.
Depending on the roof size, you may use a brush or professional roll. Either way, dip the tool in the paint and apply it with a generous amount on top of the roof surface. It has to be noted that the durability and life expectancy of the material depends on its thickness.
It is recommended to consult to professional for the suggested thickness, but generally, it requires two coats that have at least a total of 20 mm dry thickness to work correctly.
Apply the paint from the perimeter area and work your way to the center. Under fine weather, the first layer of this coating paint should already dry within 24 hours, when you'd be able to apply the next second coating layer.
Elastomeric Roof Coating Life Expectancy
Many factors can determine how long the coating last, such as the elastomeric roof coating cost material and quality, the layers' thickness, and the maintenance afterward. However, generally, you can expect the coatings to have 10-20 years of lifespan.
To make sure it lasts as long as this estimated time, make sure you perform regular cleaning and other recommended maintenance steps.
What Is the Best Elastomeric Roof Coating?
There are a lot of different types and formulas when it comes to elastomeric coatings, in which other paints may fit better on different roof surfaces and environments. The most widely used and available types, however, are acrylic, silicone, butyl, and polyurethane.
Learning more about the material, including reading about what is elastomeric roof coating above, can help to decide which type might work best for your roof system. After all, each roof has varying determining conditions such as weather, location, construction, and many more.