Why do you think it is crucial to have roof anchors for fall protection? If you are on a project in the construction industry and your workers are working at height, maybe this is the time to install such roof anchors on your roof.
Basically, roof anchors are designed to provide the workers with protection while they are working at height. In fact, height is a big risk for everyone. Accidents such as slips, trips, and falls can happen and lead to injury. Death can even occur in the blink of an eye.
In this regard, roof safety equipment consists of lanyards, harnesses, and lifelines. There are typically used to prevent such accidents. What would you like to know about roof anchors? Keep reading to find out the answer.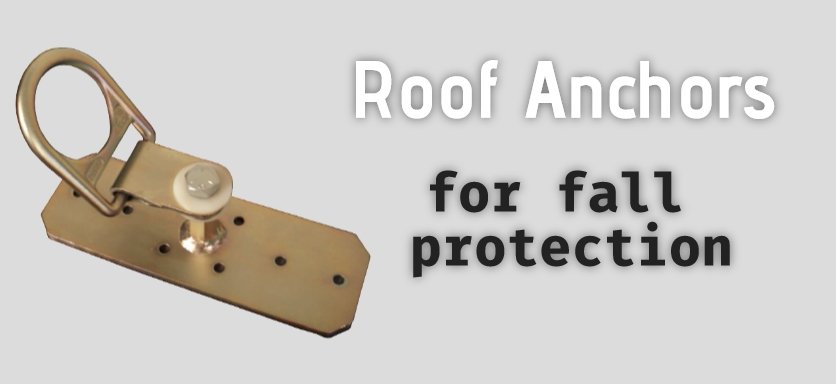 Permanent Roof Anchors For Fall Protection
Permanent roof anchors are a significant part of the Personal Fall Arrest System (PFAS), and Fall Restraint Systems used during work on residential houses. They are usually attached to the ridge of a wooden roof and used along with compatible safety systems. The permanent roof anchors will help limit the forces dealing with fall arrest.
Permanent roof anchors are designed for rooftops and permanent applications. They are typically used for the right safety harness to help your worker work safer and easier. If you want to find such roof anchors, don't forget to choose the ones with high quality from the industry leaders.
How to Install a Permanent Roof Anchor
Once you decide on using permanent roof anchors for fall protection, the next information to find is how to install permanent roof anchors. This way, the installation doesn't take too long time. One tip to remember is that you must inspect the roof along with the roof's trusses, rafters, and structural members. Make sure that the roof is sound structurally and you have the required equipment.
Later on, follow these installation steps:
Remove 1-2 pieces of the ridge cap if you install the permanent roof anchors on residential roofing with asphalt shingles, tile, or shakes.
Center the safety anchor on the ridge of the framing assembly. Locate it so that the nail holes on the legs' center are centered with the middle of the roof framing member.
Select 16d common nails to use for securing the bracket with all the nail holes that have been provided. Note, no nails should split the timber through the members' side.
The steps above are clear enough and easy to follow. They are based on the installation procedures required for installing permanent roof anchors.
Conclusion
Finally, we can conclude that roof anchors for fall protection are a must to protect the workers working at height. Concerning providing protection, installing the permanent roof anchor is recommended. Though the installation is simple and fairly easy, make sure that you check the comprehensive instructions and use the guidelines for the best result you may expect.