There are a lot of types of roofs out there, one of them is a flat roof. Flat roof construction is mostly applied to a modern house or a contemporary house in this era. This type of roof has a different shape from traditional roofs or conventional roofs which tend to slope.
The sloping conventional roofs are usually called pitched roofs. A flat roof has a horizontal surface and the materials of the construction are also different. Do you want to know more about a flat roof? Keep reading.
Types of Flat Roofs
There are at least 3 flat roof construction types which are applied to a modern or contemporary house. Here they are.
Built-Up Flat Roof
This type of flat roof is categorized as the most traditional flat roof type. It consists of 3 or more layers which are made from waterproof materials and added with hot tar and arranged by crossing or alternating hose. But now, this built-up flat roof is usually added with river stones and made from fiberglass materials instead of hot tar.
It is also sometimes added with pebbles that will protect the built-up flat roof from UV radiation and useful as an effective fire retardant.
Single-Ply Flat Roof
The next is a single-ply flat roof. A single-ply flat roof is way thinner and lighter than a built-up flat roof. This roof consists of waterproof membranes which are installed and attached to structures using either glue or fasteners and barbed plates.
This single-ply flat roof is mostly functioned for residential buildings or commercial buildings. It is also available in materials which are easy to use and removable.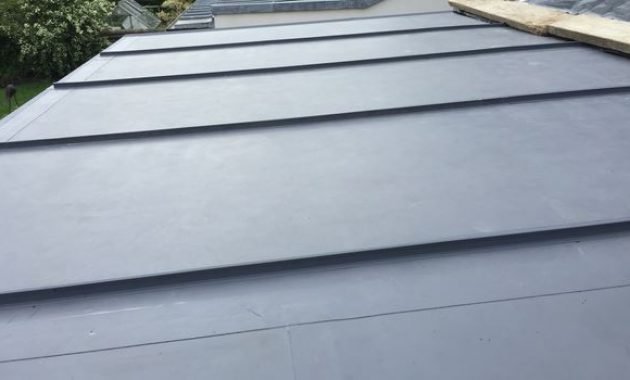 So that it will be easy for the house owners to install the roof by themselves. Some types of the single-ply flat roof are including, rubber roofing, thermoplastic polyolefin or TPO, and polyvinyl chloride or PVC.
Spray-On/Paint-On Flat Roof
Spray-on or paint-on flat roofs need an installation process for 2 parts. First, the spray insulation is applied directly to the roof, then it is coated with urethane or acrylic coating. Then, a mixture of sand and gravel is leveled on the roof after the spray installation process on both parts is complete.
Spray-on or paint-on flat roofs allow seamless insulation and offer a waterproof coating that will coat the entire roof surface.
The Disadvantages of Flat Roof
A flat roof is able to last for 10 years to 20 years. It can last even longer if the roof is properly installed and treated. Moreover, this kind of roof can also be extended. Look for how to build a flat roof extension if you are interested.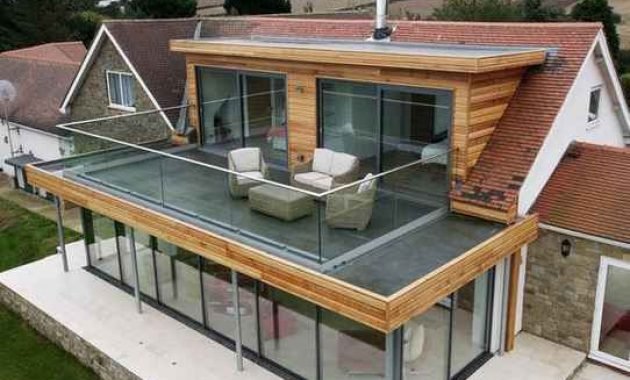 However, the flat roof comes along with some disadvantages. What are those?
The pitched roof has a sloping shape that makes it easy for rainwater to go down the roof. So, there will not be any puddles on the roof. Things are different with the flat roof where the potential of puddles on the roof is large.
It takes quite a big cost to maintain and treat flat roof.