If you have a room right below the roof, you must have known that it is pretty tricky to decorate, especially if the ceilings are slanted like a bungalow or attic. It cannot be treated like typical walls because you can't really hang any photos or artwork decorations there.
However, there might be some advantages if you know how to treat them correctly. Who knows, maybe they can provide an interesting visual space instead.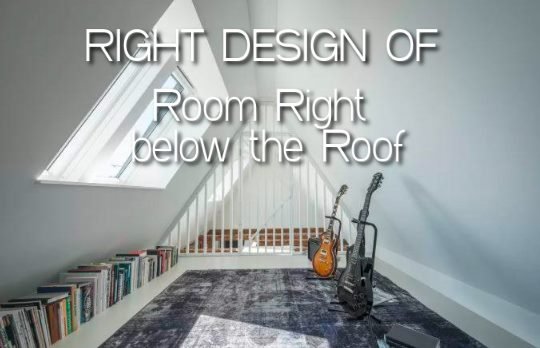 Read further below to know how to make this awkward space works and stands out amongst the other room.
Tips to Design and Decorate Room Right below the Roof
A room right below the roof can be a practical, excellent, and space-saving area for a tiny home. It can be transformed into rooms such as game rooms, media rooms, home offices, and guest bedrooms.
With the right decorating style, maybe by adding some glass wall design or beautiful windows, it is totally possible to make it one of your favorite house designs by its spacious and lovely appearances.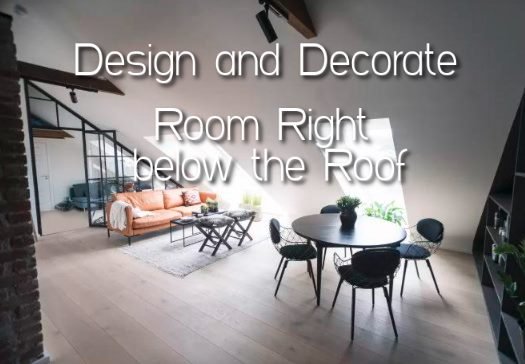 Using a clutter-free and space-saving layout, it is totally possible to change this oddly placed room into a space that people find appealing. To do so, you need to know how to use available attic space to provide both style and comfort.
Check out some tips to optimize the use of small space under the roof to design and decorate it in smart ways.
Light or neutral-colored ceilings
Using light white paint or any light-colored paint for the slanted ceiling will make a certain mood in the space. Light colors reflect natural light better, so it is the perfect option for a room with small windows. Dark colors will give a closed-in or caved-in effect, so the use must be limited.
Add seating corner by the window
The attic room can often feel different and separate from the rest of your home, but that's why it so versatile. You can turn it into a multi-functional room by squeezing a reading area, coffee table, bookcase, desk, and a computer cleverly according to your need and what space allows.
Smart storage
If the room right below the roof in your house is on the tinier side, smart storage organizing is very much needed. Take a look at thin, extended closets, drawers, or bookshelves inspirations. The more storage you own in the space, the more it will look uncluttered.
Make use of feature lighting
if the ceiling is placed high, the simple chandelier is a stunning choice to go. It creates a beautiful focal point in the room and helps to clear the wall from needing lamps. You can try to be creative and go further by choosing any unique lighting, depending on your house theme, personal style, and budget.
Be bold with texture
You might think that plaids, stripes, or floral pattern will make a tiny room appears to be fussy. However, one additional piece of pattern in the cushion, armchair, or bedspread won't hurt and will look fun instead. The texture doesn't have to be played only on fabric, as you're able to put it on paints, beams, or chimney, which built right into the house building.
Indeed, designing and decorating a room right below the roof is not always an easy task. However, it doesn't have to be as difficult as you imagine. Using the functionality, space, and lighting tips from above, there is a chance to gather a clever strategy to begin it.
One last note to remember, with these odd-angled places, it is always good to think that less is more, then adding one or two elements of surprise as features.